Jinan antique architectures illuminated

The antique architectures at Daguanyuan Mall have been illuminated at night to add to the summer atmosphere.
The commercial block, situated in Jinan's Shizhong district, was found in 1932. After nearly 100 years development, it now offers visitors a glimpse of the city's history, as well as a place to enjoy light shows and savor delicious food.
The antique architectures at Daguanyuan Mall have been lit up at night to add to the atmosphere. [Photo by Liang Dalei/provided to english.jinan.gov.cn]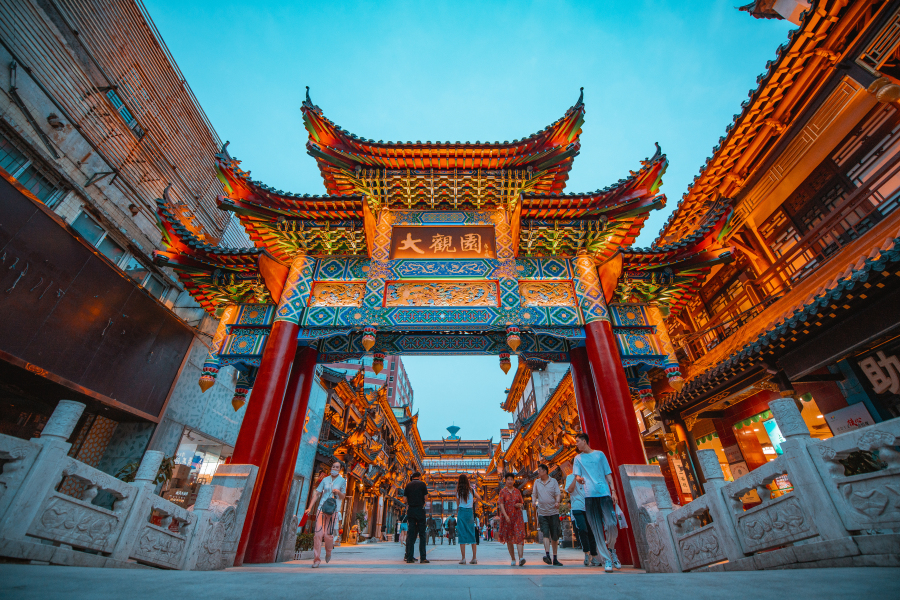 The gate of the Daguangyuan Mall in Jinan [Photo by Liang Dalei/provided to english.jinan.gov.cn]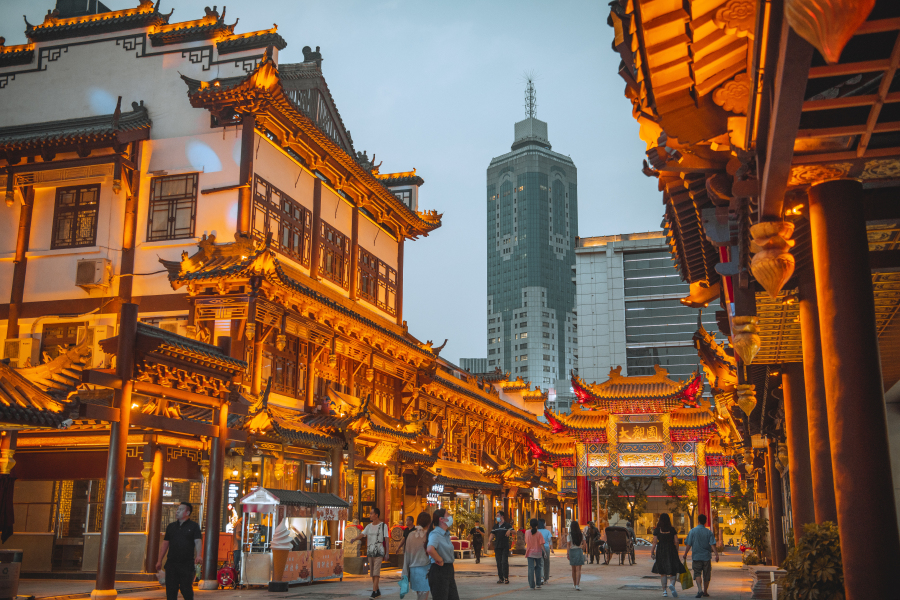 The ancient-looking architectures at Daguangyuan Mall [Photo by Liang Dalei/provided to english.jinan.gov.cn]
The antique architectures at Daguanyuan Mall are lit up at night to add charms to summer night. [Photo by Cui Jian/provided to english.jinan.gov.cn]