Vitebsk, Belarus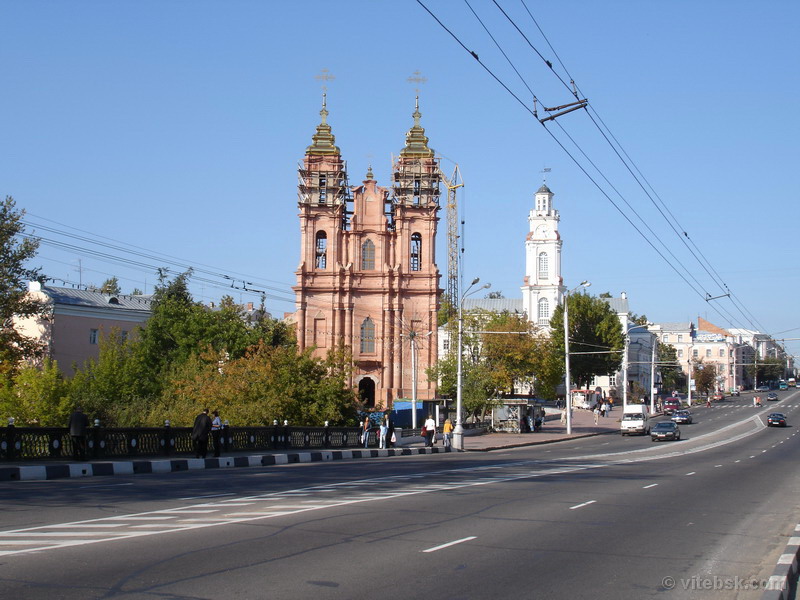 Vitebsk, one of the largest cities in Belarus, is its industrial and cultural center. It has a population of 350,000 and covers 96 square kilometers. Enjoying a vital location, it is less than 800 km from the Moscow, St Petersburg, Minsk, Kiev and Warsaw.
The leading economic category in Vitebsk is industry, including mechanical engineering, metal processing, timber processing, information technology, light industry and food processing.
Vitebsk was once a fortress and commercial center on the northeastern border of the Principality of Polotsk. It was an important city-state in the Middle Ages ruled by the Grand Duchy of Lithuania and the birthplace of Belarusians and Lithuanians.
Vitebsk has a vigorous cultural life. The Belarusian National Theatre is the oldest theatre in the country, and famous artists like Marc Chagall, Ilya Repin and Kazimir Malevich once worked in Vitebsk.
Although Vitebsk has suffered from many wars, some old buildings and attractions are still well preserved, including the town hall and many Catholic churches.
Vitebsk established sister city ties with Jinan, the capital city of Shandong province, in September 2009.