​Ancient cloisonne enamel technique
english.jinan.gov.cn
2022-06-17

The ancient cloisonne enamel technique for metalwork decoration uses glasslike enamel, cut gemstones, glass and other materials.
The cloisonne enamel technique mainly requires five processes: making a copper body, buckling and inlaying copper wires on the surface in certain patterns, coloring, firing, and polishing.
The cloisonne enamel technique has over 600 years of history in China. With its sophisticated making processes, the traditional craft was once only reserved for Chinese royalty and is now listed as a national intangible cultural heritage.
Lin Xiaojie, a fourth generation cloisonne enamel technique inheritor in Jinan, creatively integrates the art into the production of daily life items. Now she is a social media influencer, and her cloisonne-making videos attract over 100 million views.
Wang Xiaojie creates cloisonne enamel artwork. [Photo by Wang Zhanghua/Jinan Daily]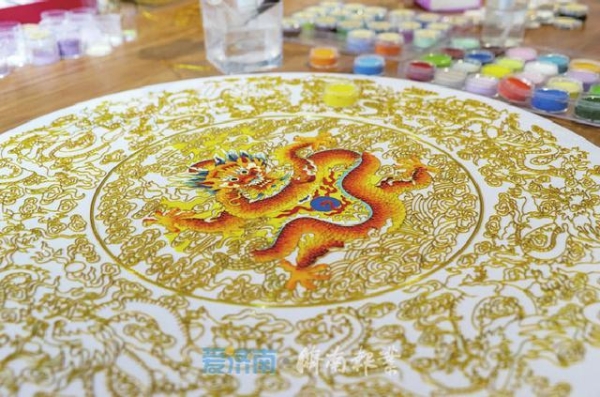 A close-up of cloisonne enamel artwork created by Wang Xiaojie. [Photo by Wang Zhanghua/Jinan Daily]