Jinan a fertile ground for private enterprises
english.jinan.gov.cn
2023-05-26

Jinan city in East China's Shandong province has been focused on ensuring the sustained and healthy development of the private economy and promoting the growth, expansion and improvement of private enterprises.
The private economy is presently an important driver of Jinan's economic and social development.
In 2022, Jinan had a GDP of 1.2 trillion yuan ($169.49 billion) and a general public budget revenue of more than 100 billion yuan. The number of private market entities in Jinan totaled 1.48 million and accounted for over 98 percent of all market entities in the city.
Statistics show that the added value of Jinan's private economy last year accounted for 41 percent of its GDP, up from 36 percent in 2019. Private enterprises generated a total revenue of nearly 2.5 trillion yuan, accounting for 43 percent of the total revenue of enterprises with tax liabilities in the city. Private enterprises created 150,000 new urban jobs, accounting for 86 percent of all new urban jobs.
The city currently has 5,339 high-tech private companies, accounting for over 93 percent of all high-tech enterprises.
Jinan's comprehensive strength is ranked among the top 20 in China. It has a complete industrial system, abundant resources, advanced transport networks, technological innovation, digital empowerment, talents, financial services and a promising consumption market. Its high-quality development has provided numerous opportunities and injected more vitality into enterprises.
The city is also ramping up efforts to optimize the development environment for private enterprises. It is the first city in China to allow for "zero material" declaration for the completion of construction projects, and has launched two batches of favorable policies on its Quanhuiqi service platform that have benefited more than 500,000 enterprises.
Jinan is renowned as a benchmark city for the construction of an international business environment in China. It has built an evaluation system for the development environment of private enterprises and taken 10 special actions to bolster the high-quality development of the private economy.
Last year, three enterprises in Jinan made the list of China's Top 500 Private Enterprises, and nine enterprises were included among Shandong's Top 100 Private Enterprises list, the most out of all cities in the province.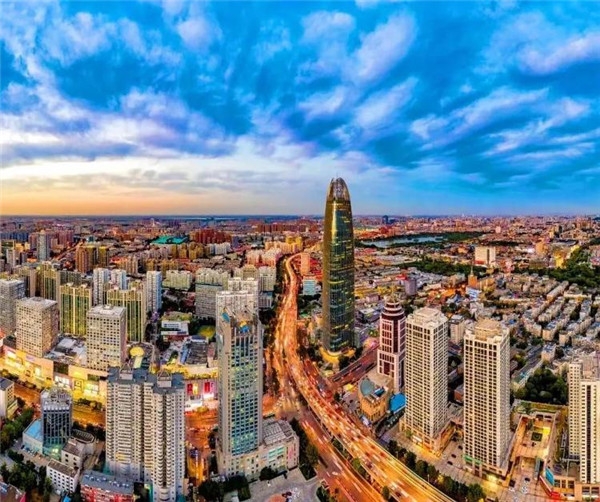 The number of private market entities in Jinan totals 1.48 million and accounts for over 98 percent of all market entities in the city. [Photo/WeChat account: visitjinan]