Jinan holds intl singing competition in Bath, UK
english.jinan.gov.cn
2023-08-23

Teenagers and children residing in the UK perform a chorus. [Photo provided to english.jinan.gov.cn]
An international singing competition organized by Jinan was held in Bath, the United Kingdom on Aug 16.
Participants performed English songs, traditional Chinese children's songs, and played musical instruments. This musical extravaganza transcended national boundaries, allowing everyone present to enjoy the beauty of music.
The children of overseas Chinese also rehearsed a well-known children's song in China that captivated the audience.
Teenagers and children residing in the UK perform a chorus. [Photo provided to english.jinan.gov.cn]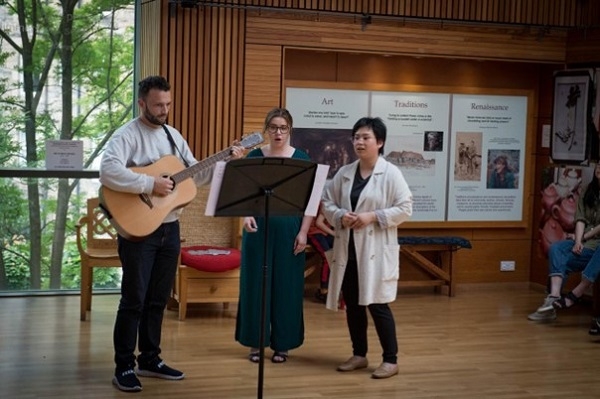 Teenagers residing in the UK perform a song. [Photo provided to english.jinan.gov.cn]